Splashing your home with a litany of bold and vibrant colours, this collection accentuates your space with its cheerful extravagant definitions but never feels out of place or too loud for your taste.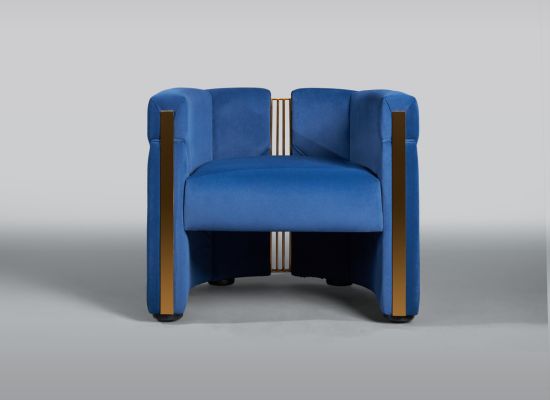 "Reenacting the partition of the red sea, this plush sofa chair offers you its affluent blue upholstery as the frame sneaks metal impressions into the mix."
"The classic table tops tinted with a vibrant pop of colours on these side tables are accentuated by the chromed black of the stylish legs fitted on the tables."
"Add an adorable factor to your living space with the cylindrical extensions of this side table as each of its visible surfaces skims with attractive colours. The tiny base legs supporting the central base of the table balance the structure perfectly."
"The bright orange base of the side table calls attention to itself irrespective of where you choose to place it. The design features a hollowed incision in the base to balance the solid enclosures of the framework."
"With a pragmatic marble table top that glistens along the veins in its design, the side table sports a tapering base which is eventually balanced with a wide base."
Engaging in solid design definitions, this wholesome side table seamlessly works the contrast of the brightest blue and the calmest black enwrapped in smooth edges.