This collection is an ode to one of the most important factors in design. The geometrical incantation of each piece highlights the confluence of creative and practical invocation in design.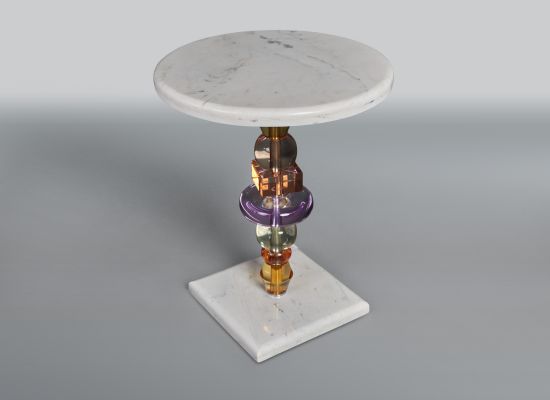 Reminding you of the game of Tetris, the central leg of this side table is stacked with translucent shapes and they meet up to conjoin the top and the base of the table in a complementary geometric gala.
The minimal design of this chair peruses the blend of metal and textiles to the highest efficiency as circles and cylinders make up the primary framework of the chair.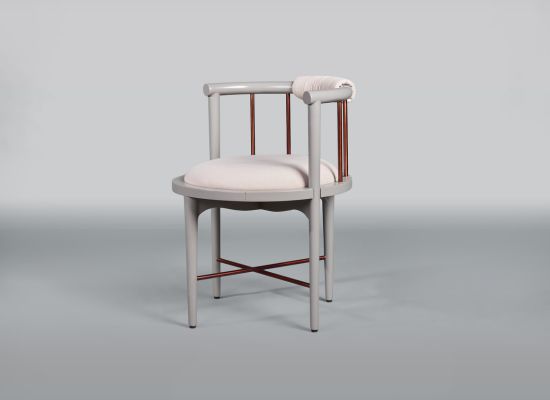 Drifting from conventional chair designs this chair stands on three legs as the design boasts of intriguing textures to complement its angular constitution.
Reminding you of the growth rings on a tree, the top of this side table makes hushed conversations with nature even as its base broadens to offer undulating support without taking too much space.